Season Tickets
September 5, 2023, 10:00 am
2023-2024 Season Ticket Package includes tickets for seven shows between September of 2023 and April of 2024.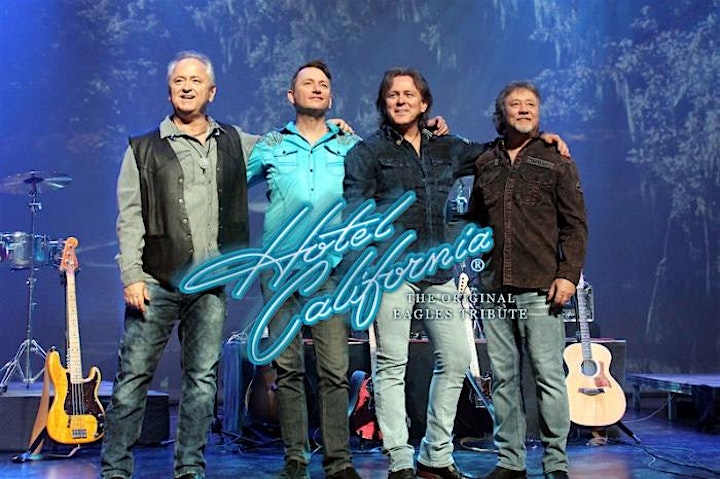 Friday September 29th, 2023 - Hotel California: The Original Tribute To The Eagles
Presented by Dacotah Bank
When The Eagles stopped to catch their breath a few decades ago, having sold over 100 million records, collected six Grammy's, and enjoyed six #1 albums, Hotel California began a pioneering journey through their history-making music that has taken them around the globe and thrilled hundreds of thousands of Eagles fans. It's been a journey they could never have imagined back in 1986, but their dedication, unique musical gifts, and an obsessive commitment to doing this legendary music true justice in performance, set them apart from the many Eagles bands that came after them. Hotel California toured relentlessly from the 80's straight through to today, setting the standard for world-class tribute productions as they went, and sharing stages with the likes of The Doobie Bros., Lynyrd Skynyrd, Gretchen Wilson, REO Speedwagon, and many more. From Japan to Dubai, Toronto to Texas, Hotel California has boldly taken the tribute band where none had gone before them, and changed an industry's collective mind about how good a "tribute" band could really be.
Today Hotel California continues to tour internationally, and their stage show has evolved into one of the most impressive and popular productions on the North American soft-seat and festival circuits. Featuring original members within their strongest lineup to date, the band is enjoying what they do today more than ever - and it sure sounds like it! It won't take you long to hear why legions of Eagles fans come back to see them time after time, and the top venues & festivals have them back again and again. The easy-going warmth that comes from the band onstage exemplifies the Southern California sound of the 1970's. The experience of a Hotel California show isn't just about the band – it's about celebrating the music and the memories, and the band gets the audiences involved and on their feet! Close your eyes and you're right back there...
For any band to continually exceed such high expectations this deep into their career, and remain at the top of their field for as long as Hotel California have, is a truly remarkable accomplishment. That's why when top talent buyers need the proven, absolute highest quality Eagles show in the world, they book the original Hotel California year after year. – Steve Birnstihl, CTA Tributes
The members of Hotel California have also performed in many other touring bands, such as The Guess Who, April Wine, Glass Tiger, Coney Hatch, and Foot In Cold Water.

Saturday, October 14th, 2023 - An Acoustic Evening with Billy Dean with Special Guest Greg Hanson
Presented By Sharp Automotive
Born in the small town of Quincy, Florida, Billy Dean started his music career at the age of eight, singing with his father's band, the Country Rocks. After touring the Gulf Coast circuit in his late teens and early twenties, Billy's first big break came in 1988 when he won Best Male Vocalist on Star Search, hosted by Ed McMahon. His success on the show led to signing with Capitol Records and the release of his debut album Young Man in 1990. Buoyed by the singles "Only Here for a Little While" and "Somewhere in My Broken Heart," Young Man became Billy's first of many Gold records.
His second and third albums, Billy Dean and Fire in the Dark, were also certified as Gold Records and featured the Billboard-charting singles, "You Don't Count the Cost," "Only the Wind," "Billy the Kid," "If There Hadn't Been You," "Tryin' to Find a Fire in the Dark," "I Wanna Take Care of You," "I'm Not Built That Way" and more.
Over the course of his 25+ year career, Billy has released 11 albums and has been recognized with several awards and nominations. In 1992, he was nominated for a Grammy for Song of the Year for "Somewhere in My Broken Heart," which went on to win Song of the Year at the American Country Music Awards. That same year, Billy was named Top New Male Vocalist of the Year at the Academy of Country Music awards and nominated by the Country Music Association for the Horizon Award. Four years later, Billy won a Grammy for Amazing Grace, A Country Tribute to Gospel, an album featuring Martina McBride, Allison Krauss, the Charlie Daniels Band and others. In 2017, Billy was inducted as a member of the Florida Artist Hall of Fame.
A modern-day American Troubadour, Billy Dean has performed and toured with some of the industry's biggest country music stars including the Judds, Kenny Rogers, Clint Black, Alan Jackson, Wynonna Judd and others.
After making a home in Nashville for decades, Billy has returned to his Florida roots and now lives in Quincy with his wife, Stephanie. Billy continues to perform and write – doing what he does best – telling the stories that have become the soundtrack of our lives.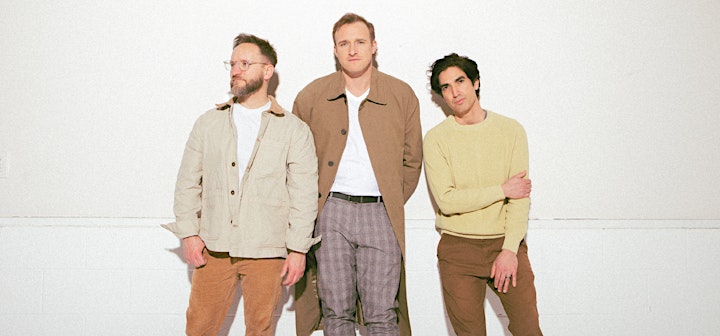 Friday, November 17th, 2023 - Sanctus Real
Presented By Travs Outfitter & Professional Hearing Services
Originally formed in the late 90's, Sanctus Real has not only survived a career that started by releasing music on shiny blue cassette tapes, but they continue to thrive in an era where now more than 4 million people a month stream their music on shiny rectangular devices.
With a career that has generated 19 top ten singles, eight #1 singles, Dove Awards and Grammy nominations the band honestly would tell you they feel like they're just getting started.
One of their new songs is the breakout single Confidence, written during an extremely difficult time for the band as they looked to continue after the departure of their original lead singer.
In 2023 Sanctus Real will release new music they've eagerly been working on and writing over the last few years. The band consists of lead singer Dustin Lolli, drummer Mark Graalman, and guitarist Chris Rohman.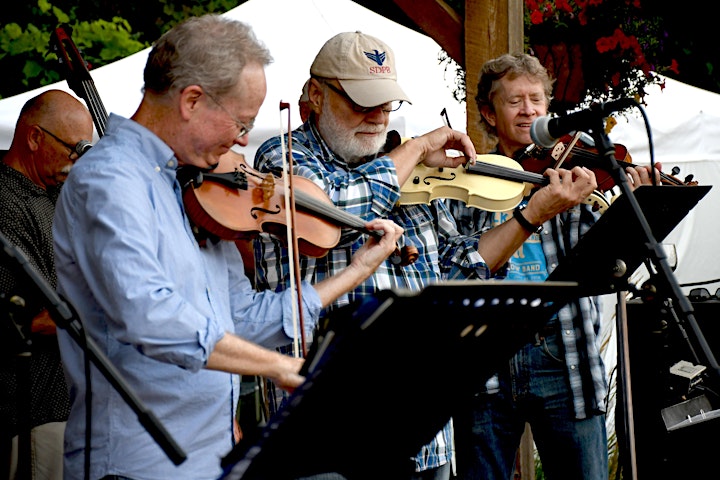 Thursday, December 7th, 2023 - A Fiddler's Holiday
Presented by Johnson Appraisal & Milt and Chris Carter
The "Three Fiddlers Holiday" brings Kenny Putnam, Tom Schaefer, and Owen Dejong together with a an all-star support band, some long-time performers with the Acoustic Christmas series, including Boyd Bristow, Mike Conner, Al Remund, Nick Schweback, Larry Rohrer, and specials guests, Brian and Kaija Bonde. Friends in college, the fiddlers have taken different performance paths through life and reunite with a holiday flavor to the instrumental harmonies they blend on stage. A holiday time gift you from some of South Dakota's most recognized fiddle players.
Friday, December 15th, 2023 - The Nutcracker Ballet
Presented By Dugan Sales & Service
The Holiday Season crown jewel!  Especially designed for families, this seasoned production develops themes of generosity, non-violence, and responsibility through the timeless tale of Clara's fantastic voyage to the Land of the Sugarplum Fairy with her magical godfather Drosselmeyer.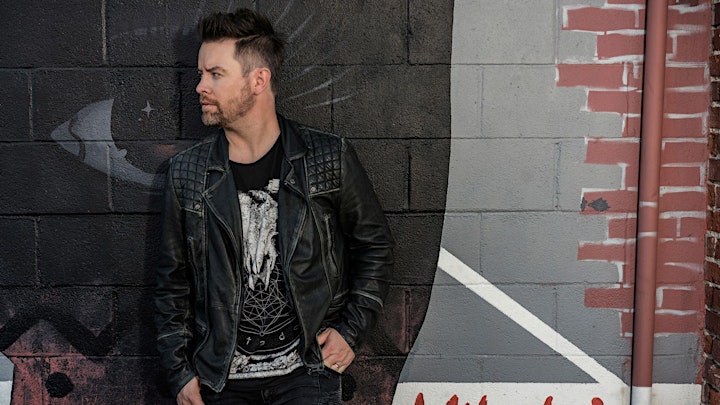 Friday, March 8th, 2024 - American Idol Season 7 Winner David Cook
David Cook (and yes, the same David Cook who launched into stardom following his American Idol Season Seven win – breaking several Billboard chart records when 14 of his songs debuted on the Hot Digital Songs chart and 11 of his songs debuted on the Hot 100) certainly knows his way around a good song. His first album, Analog Heart, came out pre-Idol, and his last album, Digital Vein, nicely book-ended that chapter of Cook's career, a chapter during which he sold more than 2 million albums (including his platinum-certified eponymous album) and, collectively, more than 5 million tracks (including two platinum-certified singles) worldwide.
David continues to find success, not only for himself, but also as a writer for other artists and touring throughout the world. 2018 brought an exciting new EP from Cook – Chromance. "I was a 'rock' guy, but the further away I've gotten from that, the more I've opened up and found inspiration in the peripherals. I wouldn't have had the courage earlier in my career, but now I have the confidence to go after the sound I want." A fan of both Massive Attack and Nine Inch Nails, Cook always admired how they pushed the envelope and brought pop elements into rock music. "I used them as a bedrock for Chromance and how I wanted the record to feel."
If putting out his 2018 EP wasn't enough to keep Cook busy, that same year, he headed to the Great White Way for his Broadway debut as Charlie Price in KINKY BOOTS. "I've had conversations about finding creative outlets outside of being a musician, but the timing was never right." While Cook was excited about his first starring role, he was also aware the message behind KINKY BOOTS was timely and relevant. "I was honored to be part of the show and get to work with so many amazing people. I love the collaborative aspect of theatre too, the idea of being part of a creative team and working it out in front of an audience each night."
Another passion of Cook's is his work in behalf of organizations such as the National Brain Tumor Society, a Washington DC-based nonprofit that drives cutting-edge research and treatments for brain cancer and brain tumors. "I've been very involved with this cause and am very grateful that my career has allowed me to do that. I lost my brother Adam to a brain tumor in 2009; every year, I am part of the Race for Hope-DC and, together with my fans, have raised over $1.5 million for brain cancer and brain tumor research through this and other fundraising projects. Far and away, that is the proudest of all my achievements."
Cook is well aware and grateful for the breaks American Idol has brought his way and for the opportunities he continues to have. He has no plans to slow it down. "I love creative endeavors. I like starting with nothing and then finishing with something that didn't exist before. That's my favorite thing about creating new music. I love being able to put something artistic out in the world for people to enjoy."
In 2020, David released two new singles. The first, Reds Turn Blue, is a nod to the manic highs (reds) and lows (blues) of anxiety, something David has struggled to overcome since his season seven win on American Idol. As David told People.com: "This song became a therapeutic process for me, as a way to personify my anxiety and make it something other than me — which, in an odd way, has helped me navigate my relationship with it." To capture that struggle, David worked with artist Justin A. Nixon to create a visual that was "sci-fi and sinister" but left open-ended to represent "that constant battle between anxiety and myself." And the second, Strange World, is "my homage to this year," said David. "Staring out of windows at the world outside, feeling disconnected from it, and trying to find those moments that would normally exist outside, inside." Both singles, along with the driving Fire, are from his EP The Looking Glass, released in April 2021.
In April 2022, David released his latest single, TABOS (This'll All Be Over Soon). The single's release coincided with his return to the American Idol® stage to perform for their special 20th-anniversary reunion show.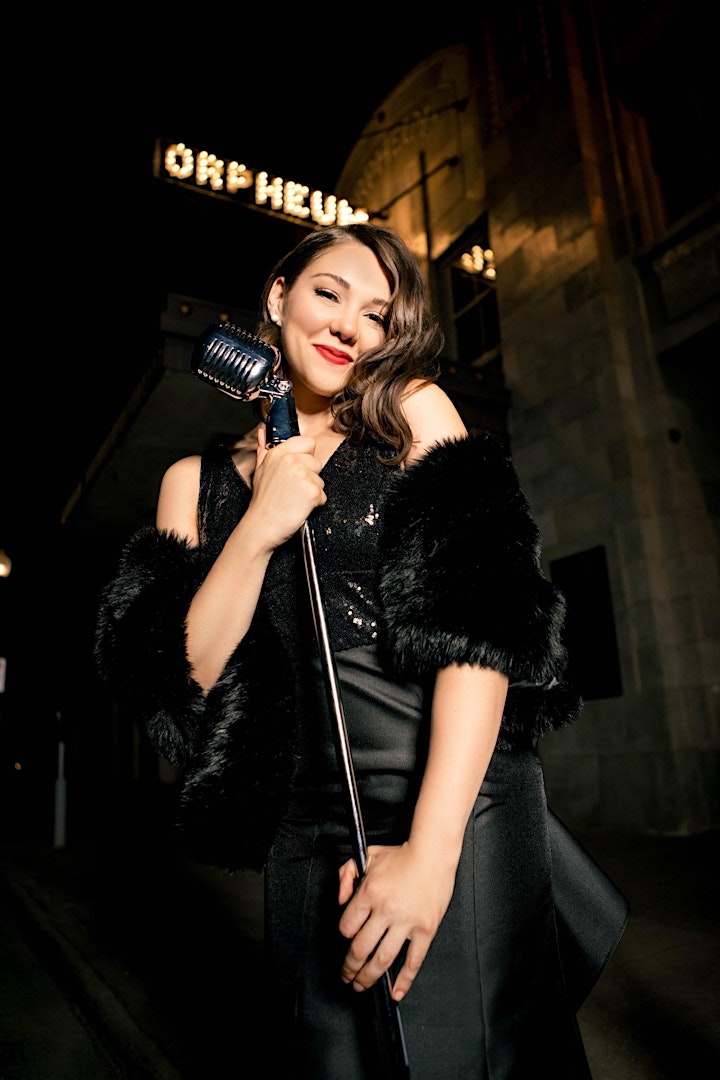 Friday, April 12th, 2024 - Internationally recognized vocalist, theatre performer, and recording artist Andrea Ross
Described by the Boston Globe as "a phenom, whose pose and pipes are astounding" and by Variety Magazine as having "a lovely, clear soprano," Andrea Ross is an internationally recognized vocalist, theatre performer, and recording artist. Ms. Ross has been singing professionally for 20 years as an interpreter of musical theatre repertoire, bringing Broadway classics and the American Songbook to leading venues across the world, both in symphony settings and in recital.
Ms. Ross's career began in her hometown of Boston, MA, where she was the youngest recipient of the prestigious Elliot Norton Award for Outstanding Actress. She then caught the attention of legendary Broadway and West End composer, Andrew Lloyd Webber, who became her mentor and took Ms. Ross under his wing for several years. Andrew Lloyd Webber and Universal Classics and Jazz, produced Andrea's solo album, Moon River, which debuted on the Top 50 UK Charts.
During her time in the UK, Ms. Ross performed as a soloist at prominent venues including the Royal Albert Hall, Hampton Court Palace, St. Martin-In-The-Fields, and Andrew Lloyd Webber's Sydmonton Festival. A highlight was a performance at Wembley Stadium, where she was a guest artist for Concert for Diana, hosted by the Royal Family to commemorate Princess Diana.
Andrea Ross has been a soloist with top symphony orchestras including the Boston Symphony Orchestra, Baltimore Symphony Orchestra, Detroit Symphony Orchestra, Utah Symphony Orchestra, Phoenix Symphony, South Dakota Symphony Orchestra, Bangor Symphony Orchestra, Saskatoon Symphony Orchestra, BBC Symphony Orchestra in London, and KBS Symphony Orchestra in Seoul, South Korea. She has worked with conductor greats such as Simon Lee, Keith Lockhart, and Andy Einhorn. With Walt Disney's music director and arranger, Ted Ricketts, Ms. Ross also performs symphonic Disney concerts throughout the country and internationally. Andrea Ross has sung at music festivals such as the Grand Tetons Music Festival and the Lakes Area Music Festival, performing Broadway programs and her Judy Garland Tribute concert.
Andrea Ross was handpicked by Andrew Lloyd Webber to originate the lead role of 'Swallow' in the US tour of Whistle Down The Wind. Ms. Ross then went on to perform in the Broadway Tour of Rodgers and Hammerstein's The Sound of Music, directed by Jack O'Brien and music directed by Andy Einhorn. She has performed leading roles across the country with professional theater companies, including Theatre Aspen, Arizona Theatre Company, Pasadena Playhouse, Trinity Repertory Company in Providence, Wheelock Family Theater and the Lyric Stage Company in Boston. Ms. Ross was featured at the esteemed 92nd Street Y in New York City for the celebrated 'Lyrics and Lyricists' concert series, which honored Broadway composer Jerry Herman. Andrea Ross has also performed solo shows at Feinstein's/ 54 Below and other New York City venues.
Andrea Ross is the Gold Medal Winner of the 2022 American Traditions Vocal Competition and a recipient of Boston's most prestigious theatrical award, the Elliot Norton Award for Outstanding Actress.
Andrea's recording credits include her solo album, Moon River, produced by Universal Classics and Jazz, multiple tracks on Andrew Lloyd Webber 60, produced by Universal Music Group, and Over the Rainbow charity album, which peaked at No. 1 on the UK Compilation Charts.