2021-2022 Season Tickets Crown Package includes tickets for seven shows between October of 2021 and May of 2022.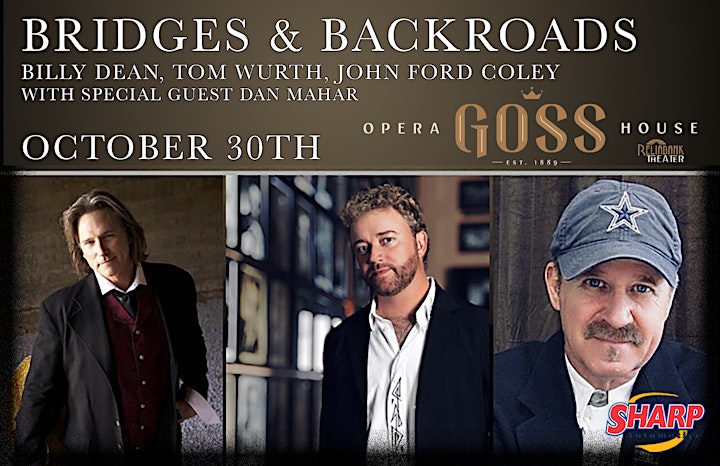 October 30th, 2021 - Sharp Automotiver Presents Bridges & Backroads with Billy Dean, Tom Wurth, John Ford Coley with Special Guest Dan Mahar
Grammy© nominated artists John Ford Coley, Tom Wurth, and Grammy© winner Billy Dean  announce their 2021 Bridges & Backroads Tour. The tour will feature individual sets by Dean, Coley, and Wurth showcasing their new releases and include their hits with special performances of their songwriting and musical collaborations.
John Ford Coley, Tom Wurth, and Billy Dean bring audiences a rarely seen range of music across genres, their genuine love of playing, and an unparalleled connection with their audiences through music and their own engaging personalities.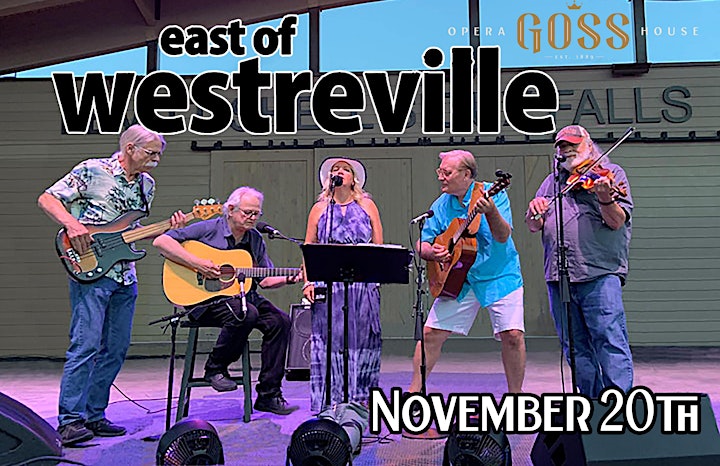 November 20th, 2021 - East Of Westreville
The members of East of Westreville have been known to regional audiences for decades, from bands such as Blueberry Buckle and Red Willow to shows like Acoustic Christmas and Always, Patsy Cline. Theirs is a tight-harmony, blues to bluegrass road trip, with a bit of country gospel and old-timey folk along the way, featuring many songs from South Dakota songwriters. Kaija Bonde is on vocals, Boyd Bristow on lead acoustic guitar and vocals, Brian Bonde on rhythm acoustic guitar and vocals, and Al Slaathaug on upright bass and vocals. For this show, they will be joined by another SD musical legend, fiddler Owen Dejong.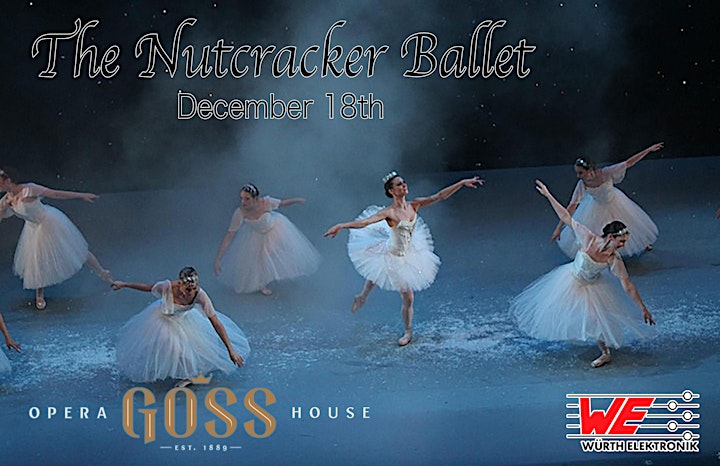 December 18th, 2021 - Wurth Elektronik Presents The Nutcracker Ballet
The Holiday Season crown jewel!  Especially designed for families, this seasoned production develops themes of generosity, non-violence, and responsibility through the timeless tale of Clara's fantastic voyage to the Land of the Sugarplum Fairy with her magical godfather Drosselmeyer.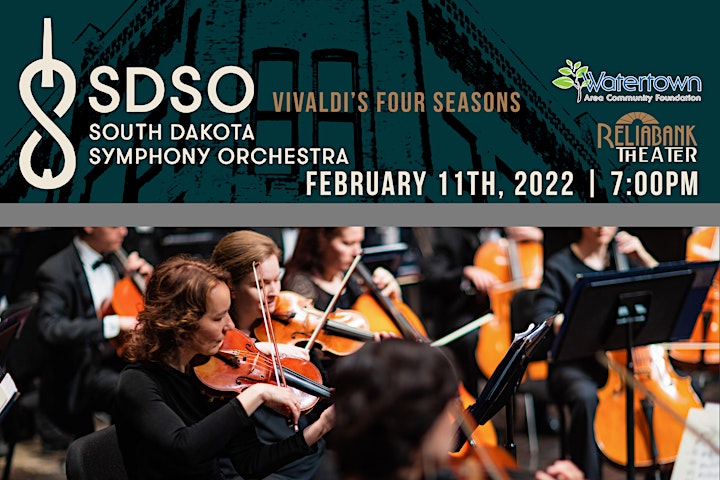 February 11th, 2022 - Watertown Community Foundation Presents South Dakota Symphony Orchestra
Vivaldi - Four Seasons
Join Music Director Delta David Gier and your South Dakota Symphony Orchestra for Vivaldi's celebration of renewal, "The Four Seasons." From spring's first blush to the chilling grip of winter, this is a concert experience not to be missed.
Delta David Gier, conductor
Magdalena Modzelewska, violin
Elizabeth York, violin
Ashley Ng, violin
Doosook Kim, violin
Jessie Montgomery - Starburst
Jessie Montgomery - Strum
George Walker - Lyric For Strings
Valerie Coleman - Nonet
Anna Clyne - Within Her Arms
Antonio Vivaldi - Four Seasons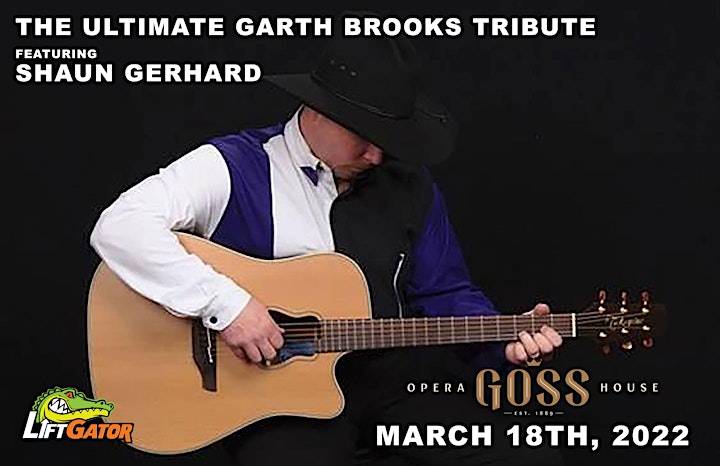 March 18th - LiftGator Presents The Ultimate Garth Brooks Tribute Featuring Shawn Gerhard
Growing up in the 90s Garth Brooks was a huge impact on Shawn's musical journey. Fast forward to 2013. Shawn now has the #1 Garth Brooks tribute show in the country. With a backing band that are some of Nashville's most spectacular players with major artist credits. Bandmembers such as bandleader and keyboard player Dave Gant, and Lead guitar player for Garth's World tour Johnny Garcia, have both performed in Shawn's tribute show. This show will give you a true glimpse of a Garth Brooks arena show. Sean truly is the next best thing!!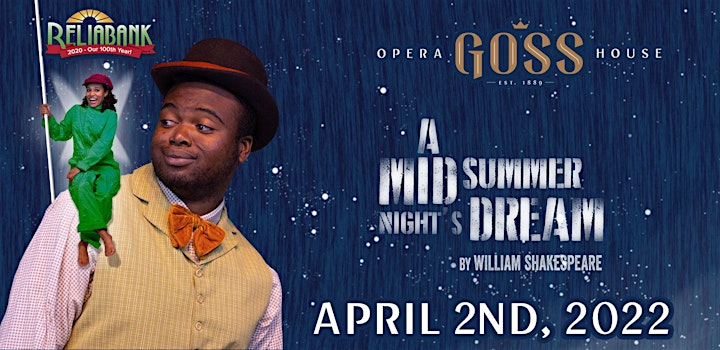 April 2nd, 2022 - Reliabank Presents Midsummer Night's Dream
Get lost in the forest with the National Players in the most epic romantic entanglement of all time. A magical comedy that's fun for children and adults alike. Fairies, thespians, and runaway lovers all find themselves wandering the forest at night. With the fairy king and queen scheming, the lovers escaping, and the ragtag troupe of actors hastily rehearsing a show for the duke's wedding tomorrow, what more could go wrong? Enter Puck…

May 21st, 2022 - Redlinger Bros. Presents Grammy Nominated Alternative Rock Artist To Be Announced Soon
Grammy© nominated alternative rock artist with multiple quadruple platinum and gold records takes the Watertown Area Community Foundation stage at the Goss Opera House. Sorry, we can't use this group's official name until the announcement of their North American tour in the fall. However, we will give you a hint…their name is a beautiful beverage! Show to be announced soon.