2021-2022 Season Tickets Crown Package includes tickets for four shows between October of 2021 and May of 2022.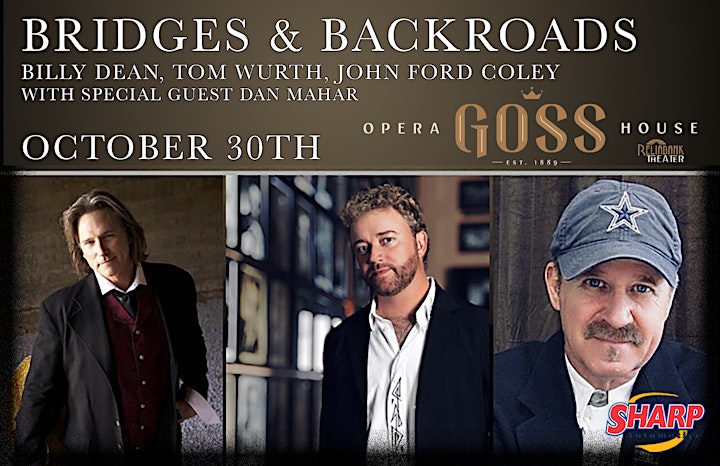 October 30th, 2021 - Sharp Automotive Presents Bridges & Backroads with Billy Dean, Tom Wurth, John Ford Coley with Special Guest Dan Mahar
Grammy© nominated artists John Ford Coley, Tom Wurth, and Grammy© winner Billy Dean  announce their 2021 Bridges & Backroads Tour. The tour will feature individual sets by Dean, Coley, and Wurth showcasing their new releases and include their hits with special performances of their songwriting and musical collaborations.
John Ford Coley, Tom Wurth, and Billy Dean bring audiences a rarely seen range of music across genres, their genuine love of playing, and an unparalleled connection with their audiences through music and their own engaging personalities.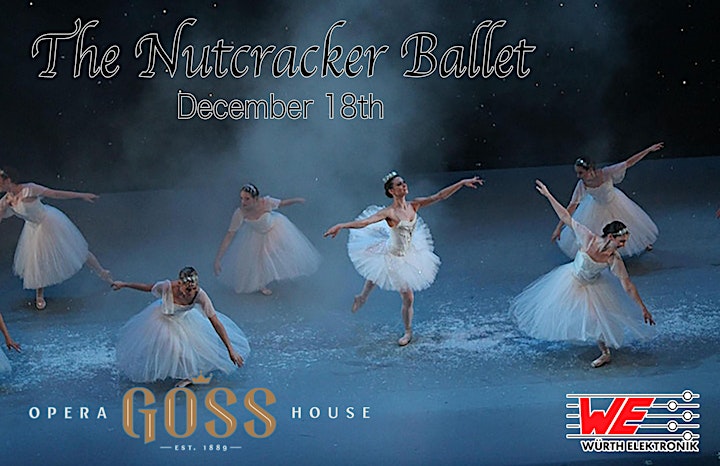 December 18th, 2021 - The Nutcracker Ballet
The Holiday Season crown jewel!  Especially designed for families, this seasoned production develops themes of generosity, non-violence, and responsibility through the timeless tale of Clara's fantastic voyage to the Land of the Sugarplum Fairy with her magical godfather Drosselmeyer.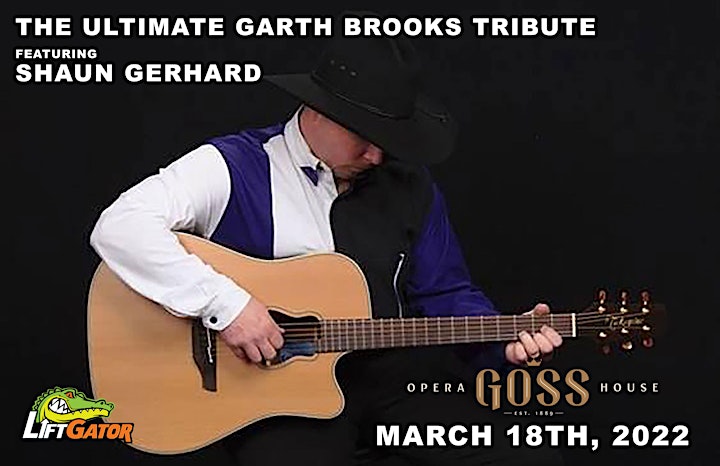 March 18th, 2022 - The Ultimate Garth Brooks Featuring Shawn Gerhard
Growing up in the 90s Garth Brooks was a huge impact on Shawn's musical journey. Fast forward to 2013. Shawn now has the #1 Garth Brooks tribute show in the country. With a backing band that are some of Nashville's most spectacular players with major artist credits. Bandmembers such as bandleader and keyboard player Dave Gant, and Lead guitar player for Garth's World tour Johnny Garcia, have both performed in Shawn's tribute show. This show will give you a true glimpse of a Garth Brooks arena show. Sean truly is the next best thing!!

May 21st, 2022 - Redlinger Bros. Presents Grammy Nominated Alternative Rock Artist To Be Announced Soon
Grammy© nominated alternative rock artist with multiple quadruple platinum and gold records takes the Watertown Area Community Foundation stage at the Goss Opera House. Sorry, we can't use this group's official name until the announcement of their North American tour in the fall. However, we will give you a hint…their name is a beautiful beverage! Show to be announced soon.